JOAN DIDION WAS THIRTY-TWO when The Saturday Evening Post sent her to cover the "hippie" counterculture of 1967 San Francisco's Haight-Ashbury district. With eleven years of magazine writing under her belt, the assignment posed no unreasonable difficulties. Yet, pressured by a quickening deadline and an inability to mold her material into a cohesive story, Didion resorted to a looser, unusual style of reporting, reflecting the atomic bedlam of the quote-unquote "Hippie Generation".
Nine months later, Joan Didion published the story as the title essay in her first collection of nonfiction: Slouching Towards Bethlehem — the Vulgarian Book Pick for March 2018.
Since publication, Slouching Towards Bethlehem has become partially emblematic of an unconventional journalistic style; one that supplements (if not substitutes) traditional "fact-finding" journalism with subjective "truth-telling" narration, fragmenting the reporter's role into a Venn diagram of sociologist, psychoanalyst, and faux-casual storyteller. Tom Wolfe dubbed this style "New Journalism" in his 1973 part-anthology, part-manifesto The New Journalism, which featured the works of Truman Capote, Norman Mailer, Terry Southern, Guy Talese, and, yes, Joan Didion.
The New Journalism featured Joan Didion's "Some Dreamers of the Golden Dream", which is the opening essay in Slouching Towards Bethlehem.
While many contemporary journalists and writers praised Wolfe's New Journalism for incorporating spicy literary elements into an otherwise bland genre, critics often dismissed, and at times attacked, the movement for essentially metamorphosing journalism into an objectively untethered activism — be it political, personal, or something more subterranean.
Others still discredit the movement as an illegitimate form of reporting, as evidenced by this passage in The New Yorker's "Out of Bethlehem: The radicalization of Joan Didion":
"Slouching Towards Bethlehem" is not a very good piece of standard journalism, though. Didion did no real interviewing or reporting. The hippies she tried to have conversations with said "Groovy" a lot and recycled flower-power clichés. The cops refused to talk to her. So did the Diggers, who ran a sort of hippie welfare agency in the Haight. The Diggers accused Didion of "media poisoning," by which they meant coverage in the mainstream press designed to demonize the counterculture.
Yet, these stories still sell, and readers still read Didion and her contemporaries. Why?
Perhaps it's the literary elements of this so-called New Journalism that transcend these essays beyond their place and time. After all, bare-bone, material facts are only useful insomuch that they're relevant.
However, it may also be that the critics have it backwards: what's interesting about this era of American journalism isn't just how it relates to the traditional modes of reporting but rather how it innovates literature at large. Case in point: a defining feature of Didion's Slouching Towards Bethlehem, one absent even from the greatest works of fiction, is the persistent, underlying, electrostatic discomfort that this shit actually happened.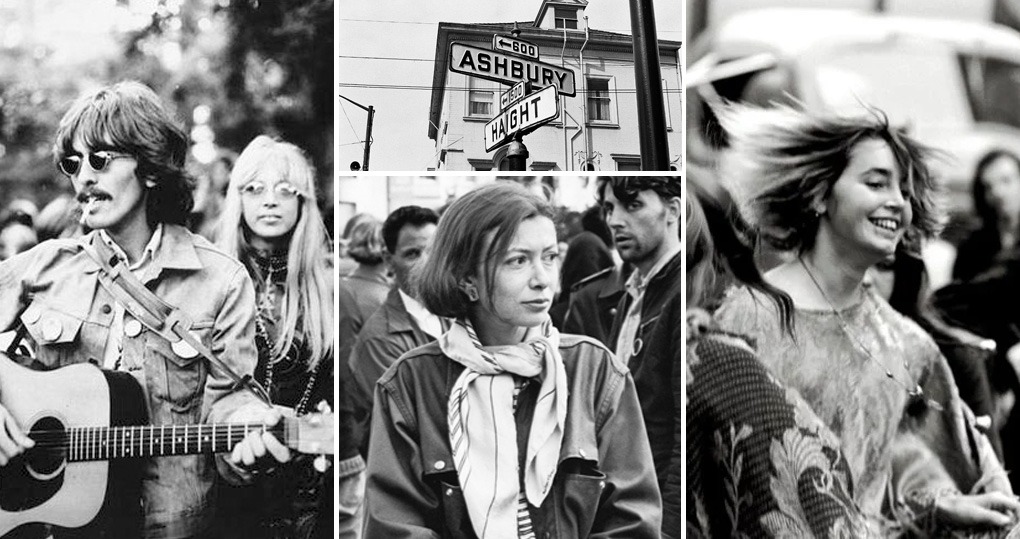 "The Second Coming" by W.B. Yeats
The Paris Review may have it right that W.B. Yeats' poem "The Second Coming" is our most thoroughly pillaged poem. From Chinua Achebe's Things Fall Apart to Joan Didion's Slouching Towards Bethlehem to X number of political op-eds decrying the usual behaviors of politicians, titular allusions to Yeats' WWI-era poem seem to surface and resurface during periods of exceptional chaos and paranoia.
E.g., according to a 2016 analysis by the data firm Factiva, lines from Yeats' poem, namely the line "Things fall apart; the center cannot hold," were quoted more often throughout the first half of 2016 than any other year in three decades. For context on 2016, consider: terrorist attacks, Brexit vote, the American presidential election… Other popular dystopian callbacks included George Orwell's 1984 and Margaret Atwood's The Handmaid's Tale, and the occasional reference to President Johnny Gentle from Infinite Jest.
While over-referenced to the point of banality, "The Second Coming" in its originality is anything but cliché. If anything else, it's worth revisiting before diving into Didion's Slouching Towards Bethlehem.
The Second Coming
Turning and turning in the widening gyre
The falcon cannot hear the falconer;
Things fall apart; the center cannot hold;
Mere anarchy is loosed upon the world,
The blood-dimmed tide is loosed, and everywhere
The ceremony of innocence is drowned;
The best lack all conviction, while the worst
Are full of passionate intensity.
Surely some revelation is at hand;
Surely the Second Coming is at hand.
The Second Coming! Hardly are those words out
When a vast image out of Spiritus Mundi
Troubles my sight: somewhere in the sands of the desert;
A shape with lion body and the head of a man,
A gaze blank and pitiless as the sun,
Is moving its slow thighs, while all about it
Reel shadows of the indignant desert birds.
The darkness drops again; but now I know
That twenty centuries of stony sleep
Were vexed to nightmare by a rocking cradle,
And what rough beast, its hour come round at last,
Slouches towards Bethlehem to be born?
— William Butler Yeats (1919)
How to Join the Vulgarian Book Club
You can participate in the Vulgarian Book Club in a number of ways:
Posting your thoughts, opinions, questions, haikus, etc. in the Aviary.
Sharing your video book review / analysis to the Aviary.

(Upload the video to a separate host — e.g., YouTube, Facebook, etc. — then post the link in the Aviary.)

Submitting a written review to americanvulgaria@gmail.com to be published on this website.

(Include your name, a short bio, and a link to where we can find your work.)
(Minimum length requirement: 500 words.)
(Also, doesn't need to be a quote-unquote "review"; informal essays are fine.)

Joining our Patreon exclusive Discord channel (The Aviary 2.0) for more direct chits and chats with the American Vulgaria editor and other fellow Discord members. (Patreon link here.)
As our Patreon community grows, we'll begin splicing segments of your discussion contributions — posts, videos, reviews, etc. — into the Vulgarian Book Club videos and essays (unless advised otherwise).
Until then, stay tuned for more A.V. goodies.
---
Order the Book
* * *
DISCLAIMER: While we are primarily funded by our Patreon subscribers, we also receive slight funding through Amazon's affiliate program, which, for us, takes the form of "click to order" book links — e.g., the book link directly above. The idea: to provide a convenient book order link for the Vulgarian Book Club readers who wish to further support American Vulgaria.