NOMINATED FOR 13 OSCARS, Guillermo del Toro's The Shape of Water (2017) has been fin-slapped with a copyright infringement lawsuit, filed Wednesday in the Central District of California, roughly two weeks before the Academy Awards.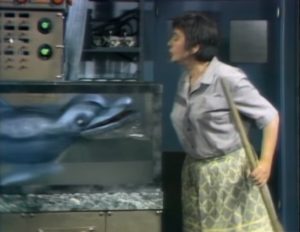 In the lawsuit, plaintiff David Zindel accuses The Shape of Water of "brazenly cop[ying] the story, elements, characters, and themes" from 1969's Let Me Hear You Whisper, a play written by David's late Pulitzer-winning father Paul Zindel. In response to the suit, TSoW's studio Fox Searchlight dismissed the plagiarism claims as maliciously timed to screw over the film's shot at the Oscars:
"The Zindels came to us on Feb. 14 to let us know that they would file a lawsuit on Feb 20, which is when Oscar ballots were going out. The timing speaks volumes… Academy veterans know very well of the multiples of lawsuits against every successful film — Avatar, E.T. — so I think there is a sense among them of, 'Oh boy, here comes another one.' It's not a shock. This is almost de rigueur."
[Variety]
Almost de rigueur — yet, the similarities between TSoW and LMHYW are hard to ignore, with Zindel's lawsuit listing 61 perceived similarities, such as:
Both stories feature an introverted female janitor bonding with a highly intelligent aquatic creature (Colombian sea-god and talking dolphin for TSoW and LMHYW, respectively) and rescuing it from a Cold War-era research facility. Each research facility plans to "vivisect" the aquatic creature for nefarious purposes. Both protagonists work with a "talkative, humorous cleaning woman" with marital issues. Each story's "rescue plan" involves sneaking the creature out of the lab via a laundry cart. The Shape of Water's protagonist is a mute outcast, hearkening to this Let Me Hear You Whisper line: "Some human beings are mute, you know. Just because they don't talk, we don't kill them."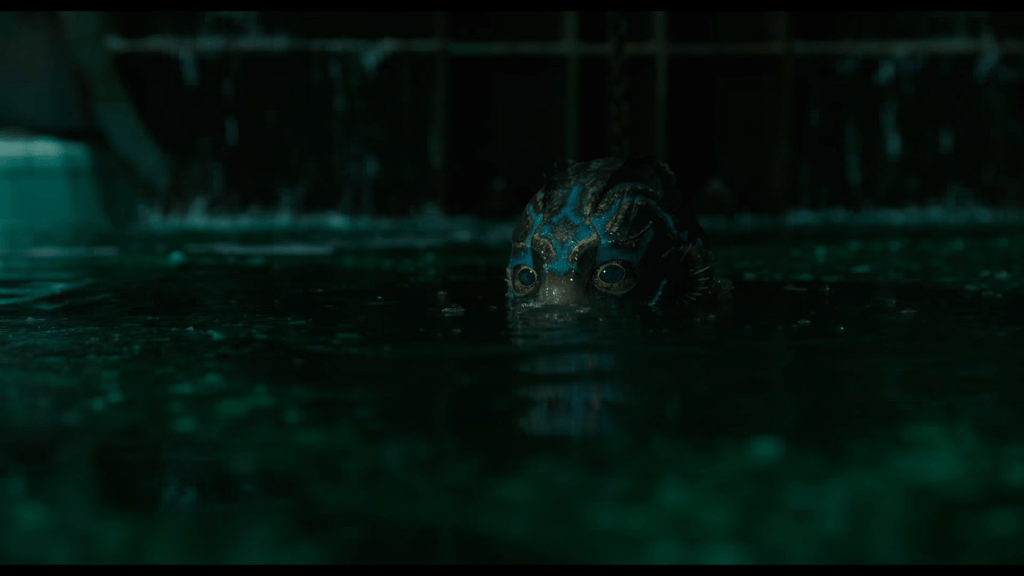 Despite the "overwhelming similarities," Guillermo del Toro denies the allegations, echoing Fox Spotlight's concern over their timing:
"I have never read nor seen the play. I'd never heard of this play before making The Shape of Water, and none of my collaborators ever mentioned the play… It's pretty transparent what is happening here. To me, it's actually a relief to take something from the arena of opinion into the arena of fact and law."
[Deadline]
Prior to the lawsuit, certain online social spheres accused The Shape of Water of plagiarizing another "save the fish-man" story, the Netherlands Film Academy's short film The Space Between Us (2015). SYNOPSIS (IMDB): In a post-nuclear, oxygen-ridden future, humble cleaner Juliette has her loyalties tested when she falls for Adam, a captive merman whose gills are mankind's last hope for survival. Here it is, for your viewing pleasure:
While garnering the derision of a few reddit dwellers, the similarities between The Shape of Water and The Space Between Us fell short of a scandal and were ultimately absolved by the Netherlands Film Academy:
"The Netherlands Film Academy believes that both "The Shape of Water" and our short, "The Space Between Us," have their own very different identities. They have separate timelines of development and are not in any conceivable way interlinked or related."
To further quell the notion that The Shape of Water is a product of plagiarism, Guillermo del Toro acknowledged to Deadline that his film's premise is "not a groundbreaking plot element." That the "trope of an animal being liberated could be found in anything from Project X to Splash, to Born Free and Free Willy, to Starman, to an episode of Hey Arnold or The Simpsons."
But if what del Toro says is true, a new problem surfaces: Which plot elements earned The Shape of Water that Best Original Screenplay nomination?
(Emphasis on Original.)