NOBODY BELONGS ANYWHERE, nobody exists on purpose, everybody's going to die. So, let's get szechuan.
★ ★ ★
★ ★ ★
In an effort to maintain relevance among today's hip youngsters, McDonald's brought back a limited supply of their szechuan sauce,A move inspired by and in reference to this Rick and Morty moment: a promotional sauce for Disney's Mulan. You'll note that I'm being generous with the words "hip" and "young": bear in mind that Mulan and its respective dipping sauce were released in 1998, meaning that the target demographic of McDonald's special szechuan return includes roughly 30 year old McDonald's szechuan nostalgics and post-1998 born Rick and Morty fans, who wouldn't know the difference between 1998's szechuan and whichever szechuan sauce that McDonald's dishes out today, so long as the sauce's packaging is Rick-themed and colorful.
Yet, either McDonald's undersold the term "limited supply" or they simply underestimated Rick and Morty fandom, because when many hopeful fans showed up to their local McDonald's to get szechuan-shwifty they found …no szechuan.
No szechuan?? Who's responsible for this? Rick? Ronald? Dan Harmon?
The addlepated simpletons

 at McDonald's? In a nearly-apologetic-but-not-really tweet, McDonald's released this promising statement:
You spoke. We've listened. Lots more #SzechuanSauce and locations. Details soon. And that's the wayyy the news goes! pic.twitter.com/ooIrbZBsOw

— McDonald's (@McDonalds) October 8, 2017
To be fair, the whole "to be fair"-Rick-and-Morty-fans-suck meme has sort of run its course — at least as far as my humor's concerned. Not to say they no longer suck, but I mean… rampant pop culture fandoms come and go, and I have an extremely limited attention span. (Especially with The Last Jedi looming on the near horizon.)
So, instead of mocking their "amazing curiosity, passion, and energy," I offer a solution to the disheartened Rick and Morty fans: a DIY szechuan sauce recipe.
One redditor did us the favor awhile back of posting a copycat recipe for McDonald's Mulan szechuan. My recipe is different — however if you're curious, here is the unedited McDonald's copycat recipe posted by Reddit user Xenopoint:
★ Mince 6 cloves of Garlic and sweat (heat them up in a skillet)
★ add 4 tablespoons Balsamic Vinegar
★ add soy sauce to taste (DO NOT USE LOW SODIUM SAUCE)
★ add 2 tablespoon Plum Sake (Drink additional 3 oz Plum Sake)
★ Reduce sauce slightly (Drink additional 1.5 oz Plum Sake)
★ 3 1/2 tablespoons cock sauce (Sriracha)
★ add 2 tablespoon brown sugar
★ Red pepper flakes to taste
★ Minced Ginger to taste
★ Consume remaining Plum Sake
Simmer that shit for a solid 5 minutes, stirring pretty much constantly. The brown sugar helps it keep the proper consistency, so it's important to use. Play around with the recipe to your taste. Might want more or less balsamic vinegar. Might want more or more Plum Sake. I'd definitely recommend you make it several times to figure out your own flavor.
Here it is:
H. Schadenfreude's Szechuan Sauce Alternative for the Over-Enthusiastic Rick and Morty Fans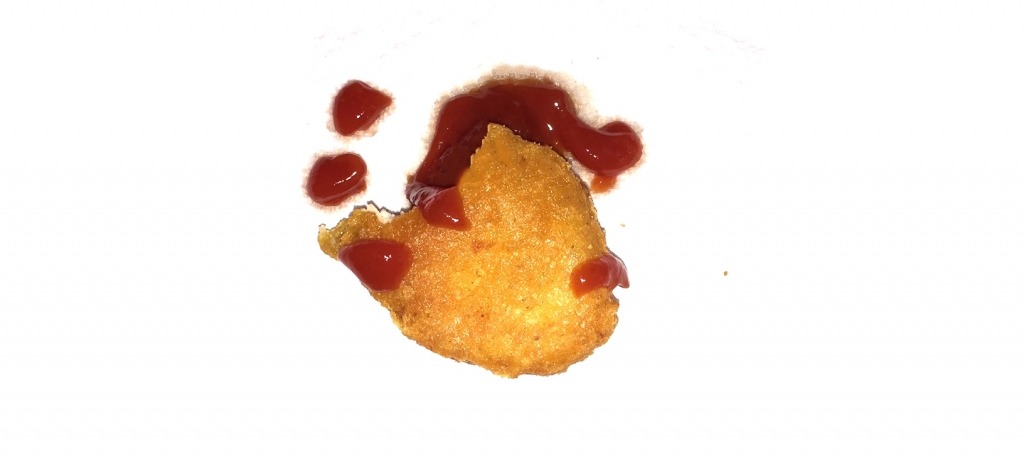 Ingredients:
★ 10 piece McDonald's chicken nuggets (or equivalent)
★ Szechuan sauceRECOMMENDATION: House of Tsang® Szechuan Spicy Sir-Fry Sauce delivers a generically positive sauce experience with its "spicy, sweet union of Szechuan and Hunan flavors made with hot peppers, onion, ginger and garlic." House of Tsang® website's customer reviews rank this sauce at an impressive average 4.5 out of 5 stars.
★ Hammer
★ Jack Daniel's Tennessee Whiskey
★ Schumacher SpeedCharge Wheel Charger with Engine Start (or equivalent)
★ Eye-level mirror
Optional (if no mirror):
★ Phone camera set on selfie mode
Directions:
Step 1 – Use the hammer to open the House of Tsang® Szechuan Spicy Sir-Fry Sauce (or equivalent). The plastic wrapping is surprisingly resistant and you don't want to hurt your fingernails. Pour sauce into bowl.
Step 2 – With McDonald's 10 piece chicken nuggets (or equivalent) at the ready, grab a chicken nugget, dip it into the sauce, and eat the nugget with the sauce. Feel free to intermittently say, "Wubba Lubba Dub Dub," if it makes you feel better. Repeat through final nugget.
Step 3 – Drink the Jack Daniel's Tennessee Whiskey until a green goo develops on your lower lip.
Step 4 – Plug the Schumacher SpeedCharge Wheel Charger with Engine Start (or equivalent) into a reliable electrical outlet.
Step 5 – Attach the positive and negative cable clamps to separate protruding flesh parts. (Despite the cliché, nipples actually do work best.) Read instruction manual to inform yourself on how to set voltage output. Familiarize yourself with the battery charger's layout. Ensure that the voltage output isn't lethal. Realize that Step 5 probably should've taken place before Step 3.
Step 6 – Via mirror or phone, stare into your eyes and ask yourself, with drunken honesty, these questions: What am I doing? Why am I doing this? What brought me to this rocky bottom? Is my Rick and Morty fanship the real thing or compensation for the real thing? Is Rick Sanchez even an appropriate role model for me? Do I truly find Rick Sanchez's nihilistic view on life inspiring? Is the show even prescribing Rick's nihilism or am I missing the point entirely? Do I even like szechuan sauce? Didn't I already go through all of this years ago with Fight Club?
If you answer, "Yes, I'M PICKLE RICK, my character arc is complete!" then proceed to:
Step 7 – Flip the "On" switch on the Schumacher SpeedCharge Wheel Charger with Engine Start (or equivalent).
If you answer, "No, there's much more to life than sauce," then proceed to:
Step 8 – Flip the "Off" switch, laugh, sleep, and then seek a personally meaningful life, at least until the next cartoonish, cult-like, existential trend hits.